Who We Are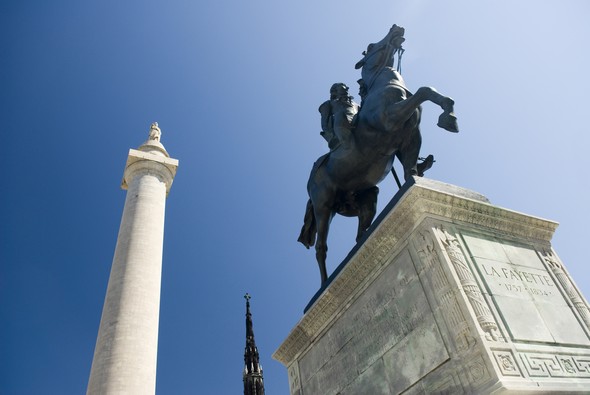 Silas Winfield Cain, Co-Founder, Chairman of the Board
Mr. Cain is one of the founders of Mount Vernon Associates, Inc. His experience includes investment management of pension and profit sharing portfolios for fortune 500 companies, endowment funds and individual and family portfolios. Before forming Mount Vernon he was Vice President and Portfolio Manager at Redwood Capital Management. Prior to joining Redwood, he was a Vice President and Director of Drexel Burnham Lambert, Inc. where he was Chairman of the Investor Advisory Department's Stock Selection Committee and Manager of the Drexel Utility Fund. Previously, he was with the Baltimore & Ohio and Chesapeake & Ohio railroads which are now CSX. There he was the Manager of Financial Planning for the railroads and before that was Manager of Investments, managing the pension funds for the B&O and C&O.
Win graduated from the University of Pennsylvania with a BS in Business and Case Western Reserve University with an MBA in Business.
Mr. Cain currently is a Member of Sheppard Pratt Board of Trustees, Executive Committee, Committee on Trustees and Risk Management Committee; member of Friends School of Baltimore Investment Committee and prior member of its Board of Trustees; prior Treasurer and Member of the Board of Directors of Govans Ecumenical Development Corporation.
Mark C. Sullivan, President and Chief Investment Officer
Mark has over 30 years of investment management experience. Prior to joining Mount Vernon Associates in 1994, he was a Vice President and Portfolio Manager for Walnut Asset Management for 2 years where he was a member of the Investment Policy Committee, co-managed $250mm in equity, fixed income and balanced accounts and executed a value-oriented investment style for pension funds, profit sharing plans, endowments, foundations and private investors. Previously, he was a Portfolio Manager and General Securities Principal for Burke, Lawton & Brewer for 7 years where he co-managed over $100mm in balanced accounts executing a low P/E value approach. There, he also supervised investment banking and trading activities as well as the monitoring of primary and secondary markets. Mark started his career as an Options Special Assistant for John Louis Securities Group, Inc., PHLX where he was a market maker, executed strategies such as reversals, conversions, spreads, straddles and butterflies and cleared trades for 16 NYSE listed companies.
Mark graduated from Lake Forest College with a B.A. in Business and Economics.
Mark was Chairman of Towson University Foundation for several years.
Nancy V. O'Hara, Vice President and Chief Compliance Officer
Nancy joined Mount Vernon Associates in 1993 where she oversees Corporate Compliance Program and financial reporting. She also coordinates administration, operations and trading activities. Previously, she managed systems and compliance for trust operations at Maryland National Bank.
Nancy graduated from the University of Maryland in Baltimore County with a B.S. in Economics
Marcia J. Zercoe, Vice President and Investment Strategist
Marcia has over 20 years of experience in the institutional fixed income marketplace and has benefited from exposure to a broad range of clients, from public to private entities, Taft-Hartley, endowments, mutual funds and individuals. Prior to joining Mount Vernon Associates, she was a Principal and Director of Fixed Income at 1838 Investment Advisors where she co-managed $2.5bn of the firm's $5bn assets. She also formulated the investment strategy and oversaw the Fixed Income Department of portfolio managers, analysts, traders and administrative personnel. Previously, she was Director of Fixed Income at First National Bank/Allied Investment Advisors where she managed institutional bond portfolios and formulated fixed income investment strategy for the $4bn Trust Department. She was also Director of Fixed Income at Provident Capital Management where she managed $2.5bn in institutional fixed income assets, formulated the investment strategy and oversaw the fixed income personnel. Previously, Marcia was the Senior Portfolio Manager at the Baltimore Life Insurance Company where she managed $300mm investment portfolio as well as performed company research and economic analysis. Marcia started her career as a Fixed Income Trader and a Portfolio Manager at Mercantile-Safe Deposit and Trust Co. where she managed $5.0bn in money market funds and intermediate-term bond funds and oversaw the Fixed Income trading desk.
Marcia graduated from Loyola University with a Master of Finance degree and from Towson University with a B.S. in Economics and Finance. She is a member of the Board of Trustees for Maryland State Teachers and Public Employees Supplemental Retirement Plan, Chair of the Investment Committee for Maryland Supplemental Retirement Plan, Member of the Board of Directors and the Investment Committee of Towson University Foundation